Current Registration Status
Registration for the 2023-2024 school year opens on February 13, 2023.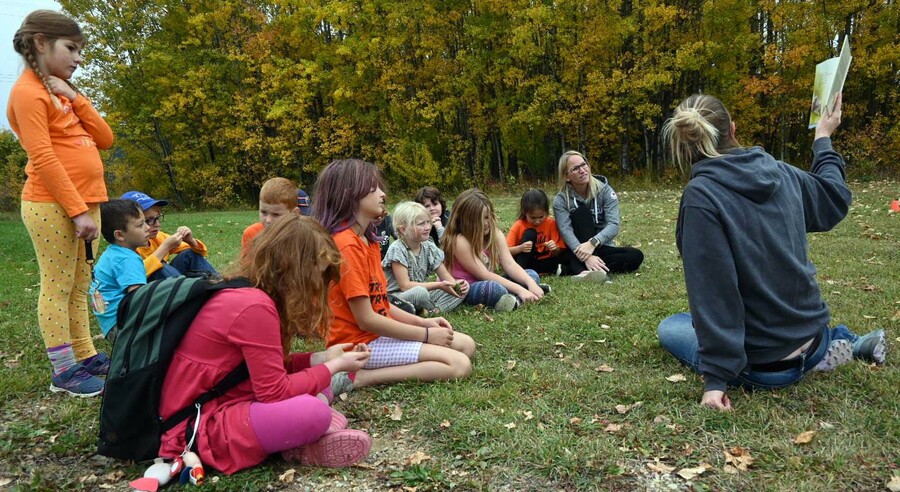 Program Considerations
While the My PATH program is open to all students in Grades 1-9 who register in a qualifying Connections For Learning academic program, its unique nature may not suit everyone.
Please consider the following to ensure My PATH is a good fit for your child:
Students selecting My PATH in conjunction with Core typically work in a multi-graded classroom.
 
Students often collaborate with their grade level peers, as well as with students in other grades.
 
The CFL learning facility is designed with multiple exits and open concept classrooms, with limited alternative learning spaces for one-on-one activities.
 
Multiple transitions happen within both the school day and the school year, requiring students to stay flexible and adjust independently. 
 
Classes may involve levels of noise and movement that are high enough to overwhelm students with sensory processing issues.
 
As it incorporates several cross-disciplinary projects, the My PATH schedule is not exactly the same every day, and less well-suited to students who desire (or require) routine.
 
Active travel is a big component of the afternoon programming, and students are expected to walk distances of up to 3km to an activity location.
 
Students are expected to complete subject requirements outside of the school environment, as much of the afternoon programming is off-site.
 
Students are expected to cooperate with adults who are new and unfamiliar to them on a regular basis.
 
Families are required to pay a $2,500 fee for the program ($250/month) per child.
Activities
The following subject areas are covered in the My PATH Program:
Physical Literacy Development
Recreational Sports
Environmental / Outdoor Education
Fine and Performance Arts
Community Leadership
Health and Life Skills
STEM (science, technology, engineering, and mathematics)
Students are grouped according to grade level, and these groups are typically the same as in the core academic program. Each group of up to 25 students participates in a different activity every afternoon throughout the week.
The amount of time in the school year devoted to each subject varies. For example, the same community partner facilitates Outdoor Education throughout the entire school year, while many different community partners cover the topic of Recreational Sports, breaking up the school year with a variety of sport activities.
A typical weekly programming schedule may look something like this:
| | | | | | |
| --- | --- | --- | --- | --- | --- |
|   | Monday | Tuesday | Wednesday | Thursday | Friday |
| Activity | Musical Theatre | Lacrosse | Outdoor Education | Indoor Soccer | STEM |
| Partner / Facilitator | KaRAR | Alberta Lacrosse Association | Jeanette Radchenko | Capital SP Soccer | CFL Teachers |
| Transport / Location | Walking to KaRAR | Walking to outdoor wellness field | Bus to Chickakoo Lake | Bus to Tri Leisure Centre | On-site at CFL |